Australia's industry-recognised agent training course
The Education Agent Training Course (EATC) is an industry recommended, government recognised online course on the Australian education system. Graduate as a Qualified Education Agent Counsellor (QEAC) and join a global network of over 10,000 education professionals
Having undergone extensive updates which include recently announced legislation and regulation changes, the EATC provides counsellors with key information on Australia's international education landscape, in-depth study of the market at large, and tools to enhance professional development.
The EATC is delivered fully online for self-paced learning, and includes readings, links to related resources, self-assessment quizzes and case studies.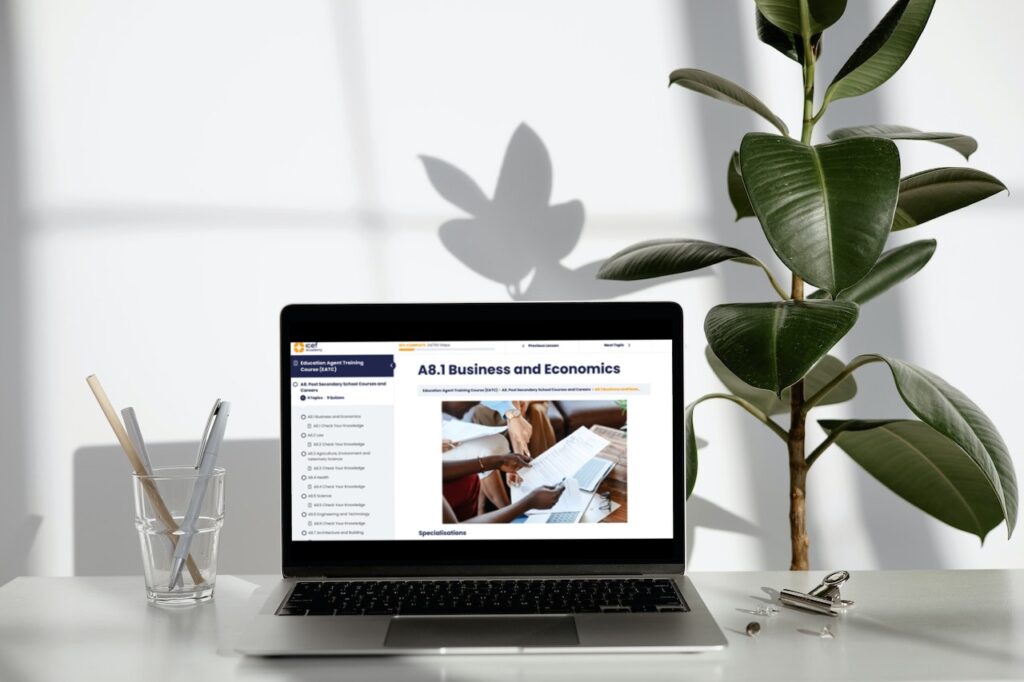 The EATC covers 4 key areas:
Education agents who wish to further their professional development and focus on Australia as a study destination should take the EATC. It provides both new and current education agents with up-to date information about the Australian education system and Australia as a study destination and is an excellent training and resource tool for individuals wishing to be aware of changes and developments in Australia's education industry.
An official qualification is available to all candidates who complete the course and pass the QEAC exam. Successful graduates will receive a qualification badge with a unique ID number and a certificate confirming them as a Qualified Education Agent Counsellor (QEAC), with the recognition of being an ICEF-qualified Australia consultant for the international education industry. Graduates are also entered in the Qualified Education Agents (QEA) network, containing the names and company contact details of more than 16,000 qualified agents worldwide. ICEF-trained agents are sought after by education institutions worldwide.
Examination
Entry requirements
Course fees
Examination
The EATC exam can be taken online or in person at some ICEF events.
You will be notified of your results within 5 working days if taking the exam online. If taken in person results are available immediately upon completion.
Successful participants will receive the Qualified Education Agent Counsellor (QEAC) certificate.
Entry requirements
Course fees
I have recruited eight students to study in Ireland since I graduated from the IEAC course. It was so helpful to understand the education structure, visa processes, and to know more about Ireland. It was easy to understand all of the content and helpful for me while I was taking the course.