ICEF events are the industry's premier educator and agent networking events attended by more than 3 600 industry organisations annually. Our events set the standard for excellence and attract global leaders in international student recruitment.
Our advertising and sponsorship opportunities help build your brand and grow your business. Advertising at our events provides significant international exposure for your organisation, increasing your brand visibility and networking potential.
We host our events in major cities around the globe, providing you with access to both mature and emerging markets.
Put your brand where it counts
Reach your target audience with ICEF
What our clients say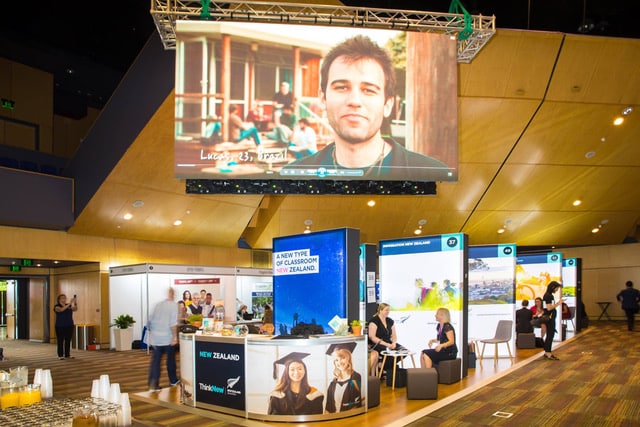 Education New Zealand
Education New Zealand constantly seeks effective opportunities to connect with high quality audiences. Partnering with ICEF has been an easy decision for us because of the high calibre of participants they attract. Our sponsorship with ICEF at these events works hard to help us tell our story on the global stage.
-Sam Heeney, Education New Zealand, New Zealand